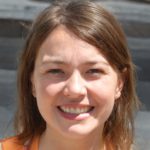 Hi, welcome to Furney's Nursery! It's nice to see you here.
A garden is a place that relaxes us and reflects our personal style, it's a place to spend time with loved ones and grow our own fruits and vegetables. Maybe you're looking for design inspiration or plant selection, or you're concerned about garden privacy, shady areas, or pests, but don't worry, you've come to the right place.
Our team of experts and garden enthusiasts is ready to take charge and help you become the best gardener you can be. Here you will be able to find answers to everything you are interested in, from brilliant easy-care plants, the best small garden trees for privacy, all the way to the garden tools and pots. Best of all, we offer you access to all this information completely free of charge.
Furney's Nursery is a community that generously shares its knowledge with all its members and enjoys discovering new things. Join us and take your gardening game to the next level.
CONTACT: furneysnursery@hotmail.com
Cheryl Connolly